Day 60 through 61: Kingman, AZ – Laughlin, NV – Amboy, CA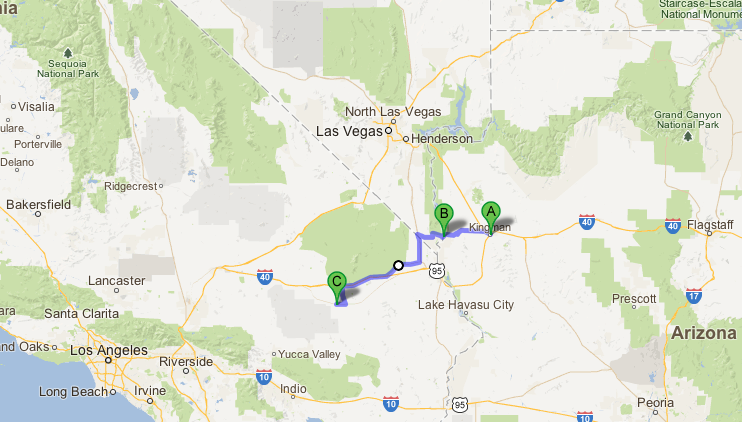 As I exited Arizona, I encountered a mountain range that was unexpected because it didn't show up on my Google map.  On second thought, it wasn't really a mountain range I don't think.  The issue was that the city of  Bullhead City, AZ was at an elevation of approx.  400 feet.  And all the land surrounding it was at 3K+ feet.  So the city was basically just in a valley.  It was real fun entering that city, at about 25 miles of good downhill.  But coming out SUCKED.  Especially since I didn't expect it.
I was so exhausted once I got out of that valley that I decided to skip visiting Las Vegas.  It was a tough decision, because I really wanted to kick it in Vegas for a few days.  But I just couldn't stand the idea of another surprise valley/mountain range like that again.  And besides that, at that point I could definitely start to feel my body breaking-down.  I made the call to B-line to Cali and get this journey done.
Adventure Cycling Across America – Diary Entry #11