The infamous 365 Photo Project.
I've been wanting to improve my photography skills for quite sometime now, but have been hesitant to commit to a 365 photo project. A couple of years ago in 2011 I bought a Sony Nex-5 because it was basically like having a DSLR without affording the price of one or the bulk of one.  I have toyed around with my Nex5 and really am impressed by the quality of this camera.  Over the years, despite the fact that many of the shots I was taking when I first got the camera, was in Auto mode,  I have surprised myself with what I've been able to capture. However, I wanted more. I wanted to actually get 'good' at photography and be able to take dope shots that would be quality enough to sell if I wanted to.
In the fall of 2012, I took a solo bicycle trip across the United States and because I didn't plan on doing this but one time, I wanted to be sure that I got the best photos possible.  So prior to beginning the trip, I bought a Canon 60D DSLR camera.  It was quite pricey, but I wanted to be sure not to spare any quality of my pics because I had the wrong camera.  I ended up taking the Nex5 along because I wanted to have a backup on hand.  And turns out, I ended up using the Nex5 way more than the Canon.  And it was just way quicker for me to use.  One, I was already familiar with it. And two, it wasn't even close to as big and bulky as the Canon 60D. I could easily snap a pic while holding the camera with one hand while the other hand was steady on the handlebars. Additionally, the moral to that story is; you cannot 'buy' photography skill. It must be earned.
One of many of my favorite shots during that trip: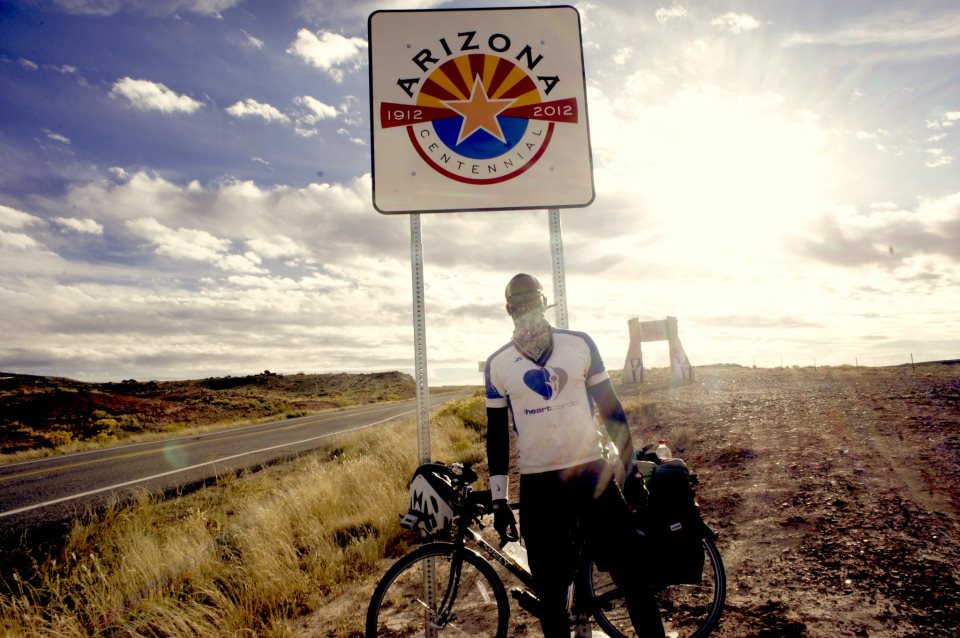 Quantity not Quality, is the path to mastery.
Recently, I was reminded that if you want to get good at something, you need to start sucking at it. The quicker you start sucking at it, the faster you start to get good. And to improve your skills you just plain need to get your reps in.  So I've determined with photography, that if I want to reach my bucket list goal of getting published in National Geographic I need to just start banging out some pics on the regular and I can think of no better way than thru a 365 day photo project.
365 Day Photo Project.
It will be a real challenge to snap an interesting pic for 365 days straight. I can already forsee that there may be a few missed days here and there.  But I don't care how long this photo project takes me, I will complete it and come out on the other side as a much better photographer than I am now.
If you want to follow my progress, I'll be updating with my photos on this blog in my special 365 photo project section.