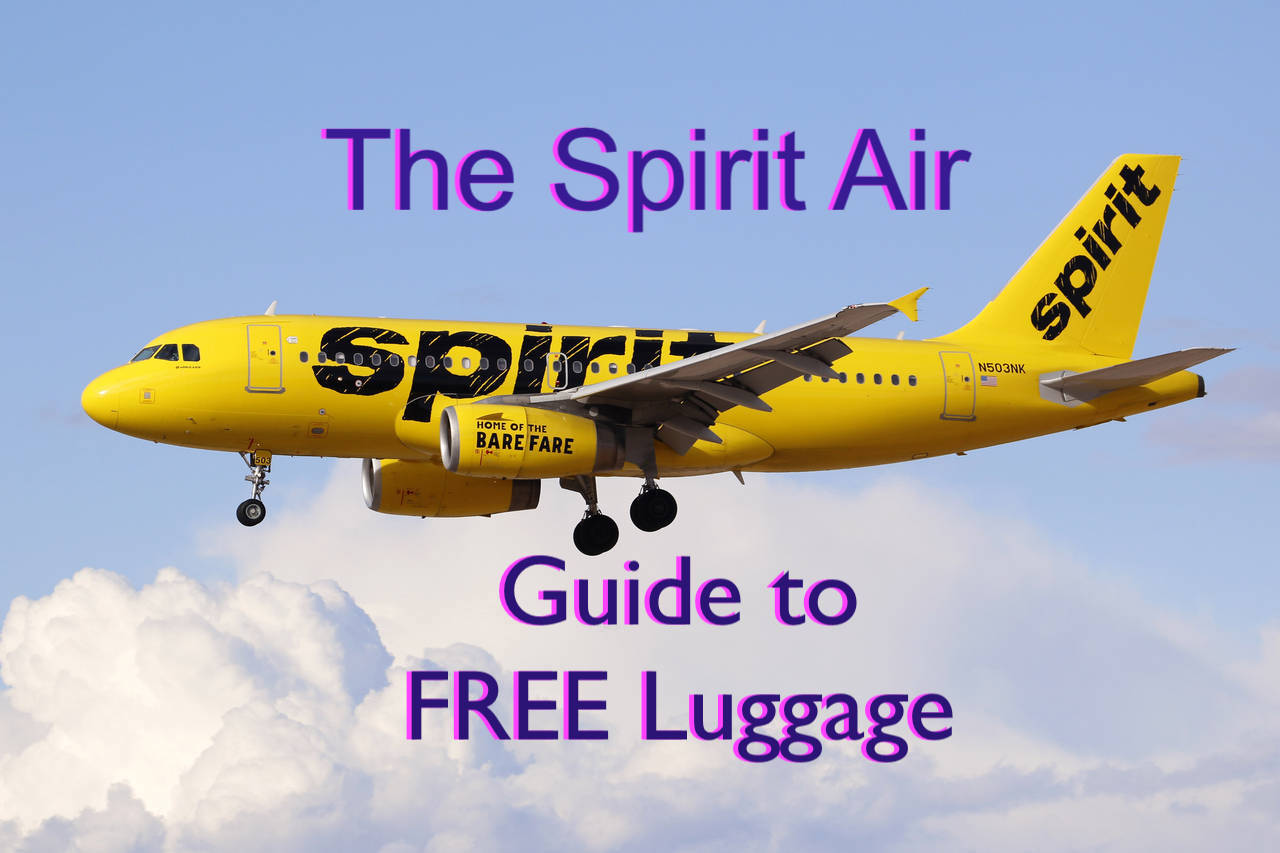 SpiritAir
SpiritAir is the utmost budget airliner in the United States.  I personally used to think of Southwest Air as the number one budget airline, but have you seen their prices lately?  They're just as high as everyone else now, especially since they've just acquired AirTran.
Why So Different
What makes Spirit Air most different from the competition is their unique policies that stray from what folks are used to.  Most customers are used to being able to have a normal sized carry-on piece of luggage which is in addition to a personal item such as a backpack or purse and a nominal fee for a checked bag.
Also, people are used to selecting their seats online during ticket purchase, being able to get a reprint of their boarding pass from the ticketing agent, and during their flight folks are accustomed to a snack offering and beverage.
Fuck You Pay Me
Welp, Spirit doesn't go with the crowd.  They charge for all of the stuff I just mentioned. They're a true budget airline and to stay that way they have to operate a tad bit differently from the rest of the airlines and be as efficient as possible.  This translates to the consumer in the form of extra fees galore for extra services.
Let's say that you are a light traveler and you show up to the airport with your small carry-on rolling luggage filled with 3 outfits and a laptop backpack which caries your 15″ macbook, your noise-cancelling headphones, and a neck pillow. On a non SpiritAir flight, you're golden, but with Spirit, you better hope that either your backpack or your roller luggage is small enough to fly free.
The only bags that SpiritAir allows to fly free are "personal items".  An item is considered "personal" if it has the dimensions of 18 x 14 x 8 inches (Length x Width x Depth) or smaller.
So if your backpack is small enough to be considered a personal item then you'll at least have to pay for your carry-on.  If you paid for your carry-on online when you first booked your flight, your fee is $35.  If you wait until you get to the check-in counter, it will cost you $40.  And if you completely forget that you're flying SpiritAir, and not some other airline, and wait until you're boarding at the gate to pay for your carry-on it's a smooth $100.
Shoeboxes Fly Free
So I take it you want to know more about the specifics of the SpiritAir Personal Item.  Well, like I mentioned earlier it has to fit within the dimensions of 18 x 14 x 8 inches (45 x 35 x 20 cm) including handles and wheels. (old dimensions 16″x14″x12″).  Most luggage that fits that criteria gives you about the space of two shoeboxes on the inside.  If you can pack light enough to only carry a personal item on your Spirit flights, then you're good to go and with no extra fees.
You may be able to get by with a backpack that you already have to suffice as your personal item.  But you're more than likely going to have to leave a ton of empty space in it so that it can be smashed into the required dimension.  Both of the backpacks that I personally have are 21″ long, so I'd nearly have to leave either of mine empty to fit the dimensions.  By the way, the dimensions required by SpiritAir are all in relation to the under-seat space in front of your seat.  Personal items go under the seats, while paid carry-on luggage goes in the overhead bins.
Where To Find This Luggage That Flys Free?
Let's face it. You're flying SpiritAir because you're a cheap-ass.  And there's nothing wrong with that as long as you realize that fact and are comfortable with it.  I've read countless reviews trashing Spirit just because of their extra fees that customers didn't 'read' about.  How else did you think you could fly from New York to Los Angeles for $100?  SpiritAir is the Greyhound Bus of the sky. Duh!
If you've read this far, I welcome you. From one frugal being to another with open arms!

Let's hug it out.
It wasn't the easiest to find these SpiritAir compliant personal item (carry on) luggage pieces, so here's a list of all the luggage that I found in my marathon journey across the internet that were the best deals and closest to the maximum dimensions 18 x 14 x 8 inches (45 x 35 x 20 cm) without exceeding them.
SpiritAir Guide to Free Personal Item.
April 2017 Size Update.
Update v2:
The list of free luggage items have been revised to accommodate for the "April 4, 2017 & Beyond" SpiritAir update as of writing on Tuesday, February 13, 2018.
Update:
My most recent trip with Spirit was during the 1st weekend of July 2013. I took my 21″ Eddie Bauer backpack. It was about 2/3 full on trip going and completely stuffed on the trip returning and I didn't have a problem getting it under the seat in front of me, both leaving and returning. There is quite a bit of allowance beyond the 16x14x12 inch dimensions that they require. This makes total sense due to the fact that they need to allow enough wiggle room to store your bag and remove it. I felt it was appropriate to provide this additional info as it may come in handy to you when selecting your luggage to take on your next SpiritAir flight. Peace Out.

If you like this article, please share it on your Social Media.