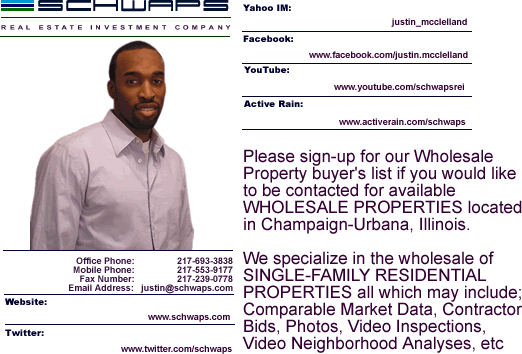 Today, I didn't step a foot outside. I'm a bit upset because it was such a beautiful day. However, I had to make some progress on a freelance web project that I took on. Honestly, this may be the beginning of the end in regards to my freelance web development career. It's almost not worth it. Although I have a degree in Information Systems, it's just not something that I have a desire to do. I'm pretty much finished with the web site that I was workin on, so that feels good.
On a real estate tip: I came across something that many investors who pride themselves on organization may appreciate. And that is wipeable poster board. You can buy this 'wipeable' poster board from any Arts and Crafts store like Hobby Lobby, Micheals, etc. This stuff is great as it is like having a Dry-Erase board without spending the money on a Dry-Erase board. Each sheet only costs $3.00 each. I have bought about 5 sheets of this stuff and posted it all over my apartment. I have notes all over the place on my walls staring me in the face.
Lastly, I spent some time and edited my Twitter background image. While I edited my BG image, I thought that I should be implementing this graphic on CraigsList to attract buyers. I serouisly don't give a **** what people think right now and am focused on success. So, I posted a CraigsList ad that includes the graphics used on Twitter to attract buyers and the title text reads, "You're stupid if you don't invest with us". That's eye-catching and should generate some click-throughs at the least. While I'm typing this, I just had a craving for a outside-the-club BBQ frank. That's off-topic, but honest. Anyways, CraigsList…I'm starting to realize that Champaign-Urbana is such a small town that it's not hard to get noticed. Sometimes, I think that can hurt you as some folks just are filled with jealousy and envy, but I don't care at this moment. The way I see it, this whole real estate thing is just for fun. I'm not starving, homeless, or in need of clothing (thank God), so anything extra is just that. This entrepreneur thing is just a game. It looks like I'm getting off on a tangent, so I'm signing off for the night. Peace Out! I need another Brewski.
– Justin