I just got my brochures and flyers in and I am impressed!? I outsourced the design to a friend from college who I mentioned in an earlier post and she knocked this out of the park like I knew she would.? I just basically gave her the creative room to do what she does, she used my website as a reference tool, and she did her thing.? I love it.? If you'd be interested in contacting her for some of your marketing materials, her name is Tabitha Vickers and her company is Spazz Group and she has very good rates.
Here is my 3-fold Brochure (will be inside of plastic sleeves hanging on homeowner doornobs):
– Outside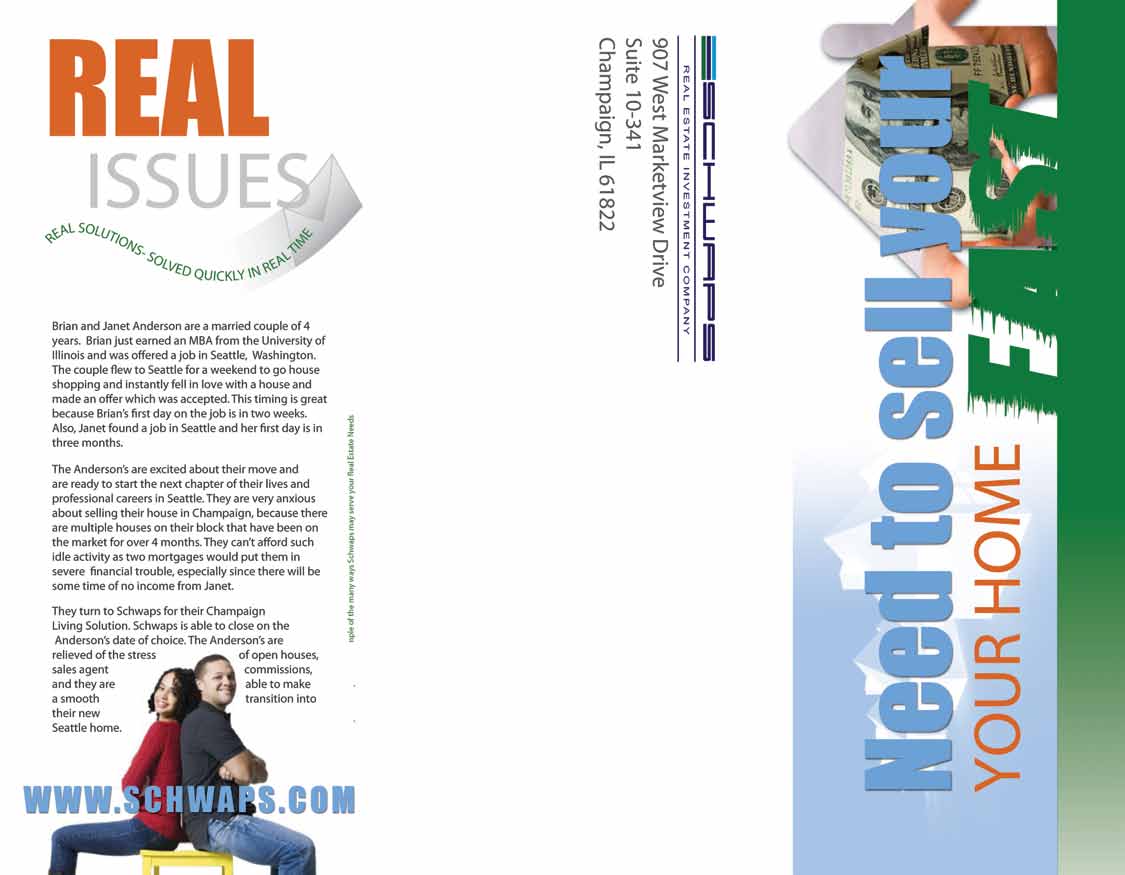 – Inside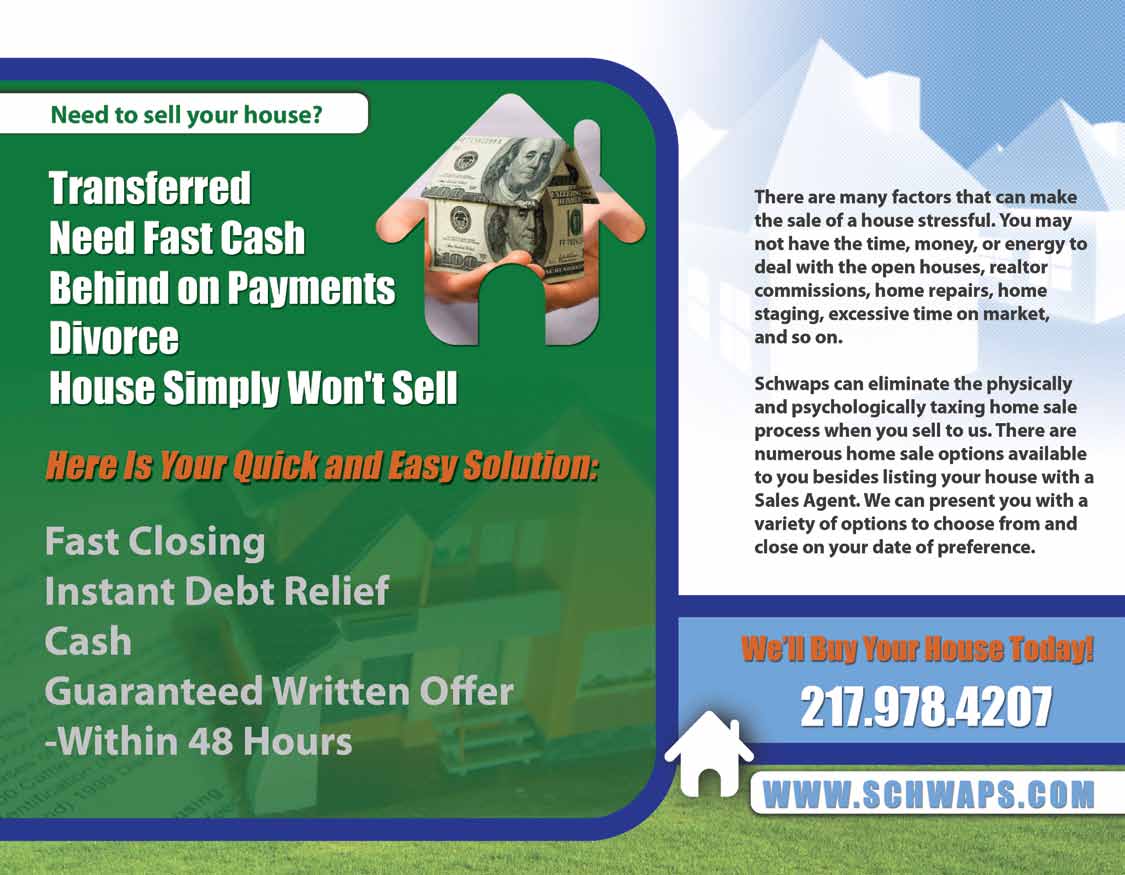 Also, on another note, I spent a great amount of time today restrategizing my marketing plans.? This was incredibly time consuming, believe it or not.? But what I came up with is pretty damn good in my opinion.? There will be various activities and methods put in place to generate more leads, secure properties, and secure cash buyers (I need as many of these as possible).? The tasks listed below are meant to accomplish one or more of the aforementioned.
Direct Offers:
MLS properties
REO properties

Self-procured housing leads:
Yellow Page Ad
Champaign News Gazette Ad
Brochures
Flyers 11×17
Dollar Bill Flyers
Direct Mail To Tax Delinquent Homeowners
Direct Mail To Pre-NOD (Notice of default) Leads
CraigsLists Ads
Bi-fold Neon Business Cards
Virtual Assistant Cold-Calls:
Cash Buyers From MLS
Section 8 Landlords (convert to cash buyer lead)
Members of Central Illinois Apartment Association (convert to cash buyer lead)
FSBO Sellers
I think these tasks will keep me plenty busy.? This is my revised list after much thought and reading my Preston Ely Wholesaling ebook for like the 7th time.? On a tangent, why do people hate on that guy so much?? I happen to like his style and his material.? When you Google his name there are ridiculous reviews to browser through.? Anyways…so that about does it.? I just need to manage my time as best I can and things will start to pop-off.
– Peace Out
P.S.
I meet with a seller tomorrow to present an offer on her rental property that she's looking to sell.? She's an older lady and the more I think about it, the less motivated I think she is.? But that ain't changing my offer amount, hopefully I won't get shot when I present it to her…should be interesting.